Cougar XR

The new 2002 Cougar XR is powered by a V-6 engine producing 170 horsepower and a sport tuned suspension, which builds on Cougar's key elements with its bold exterior and interior. Cougar XR is offered in red or black clear-coat, with a color-keyed Roush hood scoop and a Roush rear spoiler. The unique 17-inch wheels are partially painted black with color-keyed center caps to match the red or black exterior color of the vehicle. The Cougar XR logo is emblazoned on the quarter glass, front and back seats and floor mats. Midnight black leather seats with black bolsters and red leather inserts are optional. The Cougar XR option will be a limited Production. Mercury is only building 3,000 of these baby's!
| | | | | |
| --- | --- | --- | --- | --- |
| | | | | |
Wash Your Car Like a Pro

Have you neglected your vehicle's exterior long enough? These tips will help you achieve professional results.

The History of the Mercury Cougar

The name was already in the family. It was one of the finalists when the eventual winner, Mustang, was chosen for Ford's ponycar a few years earlier. The name "Cougar" sends a strong message of sleek style and easy gliding...
Free JavaScripts provided
by The JavaScript Source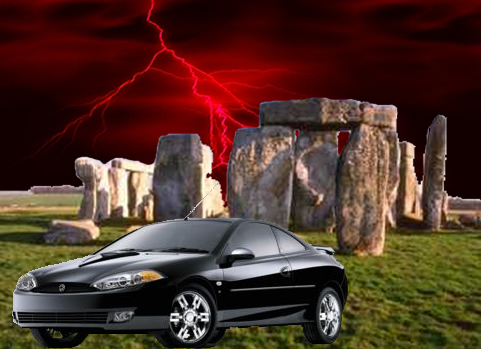 This site was last updated 01/04/07